Tailored to complement your wines' style
By employing distinct toasting methods, we are able to tailor your barrels to complement a variety of wine styles. Each barrel is toasted by a master cooper using sophisticated heat sensors to monitor the toasting time and temperature, ensuring strict adherence to the defined toasting method.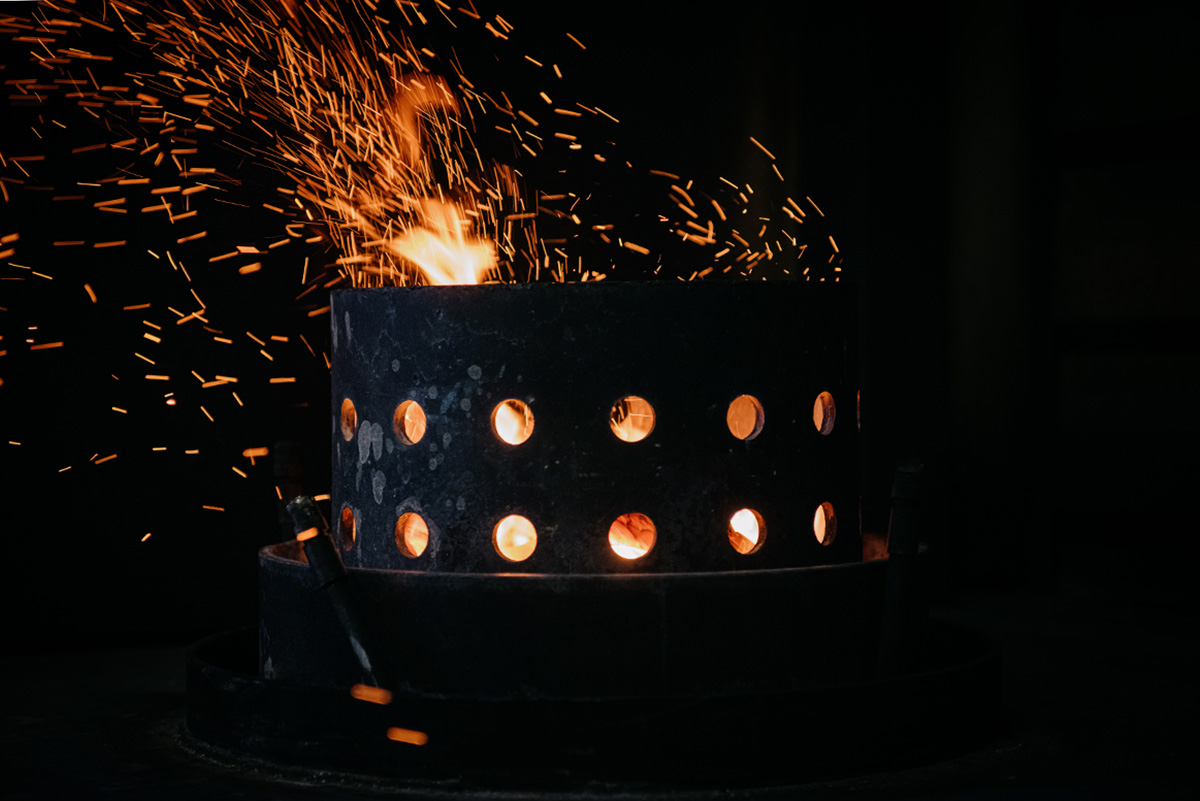 Tonnellerie Quintessence Toasting Guide
This classic and elegant Bordeaux toast uses a gradual increase of intense fire for a short period of time.
Mocha, Espresso
Caramel
Cedar
Bright red fruit
Added weight and texture
Refined tannins
Extended finish
Hints of vanillin and spice
This extended toast begins softly, utilizing a fire that builds in intensity over time to create complexity and highlights even the most powerful wines with subtlety and grace.
Layered and complex
Graphite
Slight floral notes
Dark red fruit
Bright, fresh fruit
Velvety texture
Elegant tannins
Long, defined finish
Balanced aromatics
Fresh fruits
Light roasted notes
Adds freshness
Sweetness on the mid-palate
Elegant structure and roundness
Long and integrated finish
This toast gradually increases for an extended period of time to control extraction and a balanced flavor impact, preserving roundness and elegance.
Dark, rich fruit
Toasted vanilla bean and spice
Brown sugar
Mocha
Hints of chocolate
Core of dark fruit
Integrated structure
This rich, balanced toast uses a moderate fire which starts high and gradually tapers down.
Fresh and lively fruit
Delicate floral notes
Sweet, subtle spice
Complements acidity
Refined tannins
Lengthy, toasty finish
This elegant and lush toast is long and gentle, with moderate heat and unvarying temperature until the finale when it peaks.
Fruit focused
Elegant oak aromatics
Baking spice and caramel
Hints of smoke
Plush, rounded mouthfeel
Bright, rich fruit
Long and savory finish
Notes of spice and subtle smoke
A penetrating toast over a moderately high heat for an extended period of time, this expressive toast utilizes a classic Burgundian chapeau towards the end to add subtle smoke aromatics.
Expressive aromatics
Vanillin
Bright fruit
Hint of caramelized sugar
Powerful fruit
Vanillin upfront
Firm texture
Slight sweetness on mid-palate
This flashy, high impact toast includes a sharp increase in heat at the end to maximize extraction and for a stronger flavor impact.
Light floral notes
Hints of minerality
Spice and nutmeg
Focuses on acidity and freshness
Citrus fruits and minerality
Generous mid-palate texture
Modest spice on the finish
This fruit-focused toast uses a mild fire over a short period of time to soften the wood but retain the essence of the oak.
Lifted fruit aromatics
Vibrancy and purity
Light oak
Pronounced fruit
Subtle oak impact with fine tannins
Supple, structural toast for an
extended finish
This low temperature toast lets the purity of fruit shine through thanks to a steady fire that toasts the oak slowly and gently, offering excellent structure and delicate aromatics.