Ideal for aging fine spirits
Brume de Quintessence is an innovative way to age the finest spirits, combining our cooper's savoir-faire with state of the art control systems.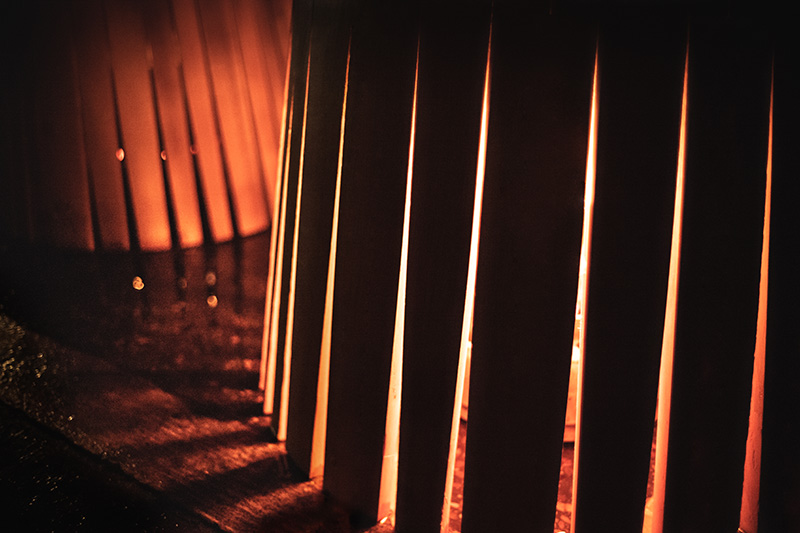 ---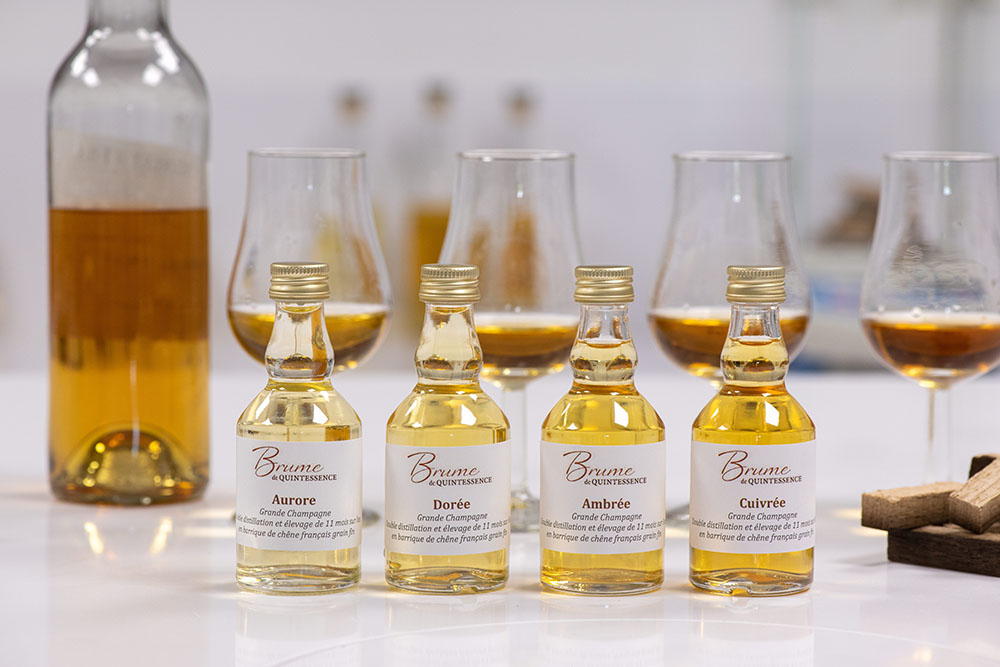 Brume de Quintessence relies on a controlled water supply during toasting, avoiding direct contact with oak. Thanks to the misting effect, the heat slowly penetrates the oak and is finely diffused throughout.
Our unique misting process creates a humid atmosphere that favours deep extraction of tannins and aromas.
Discover the brume toasts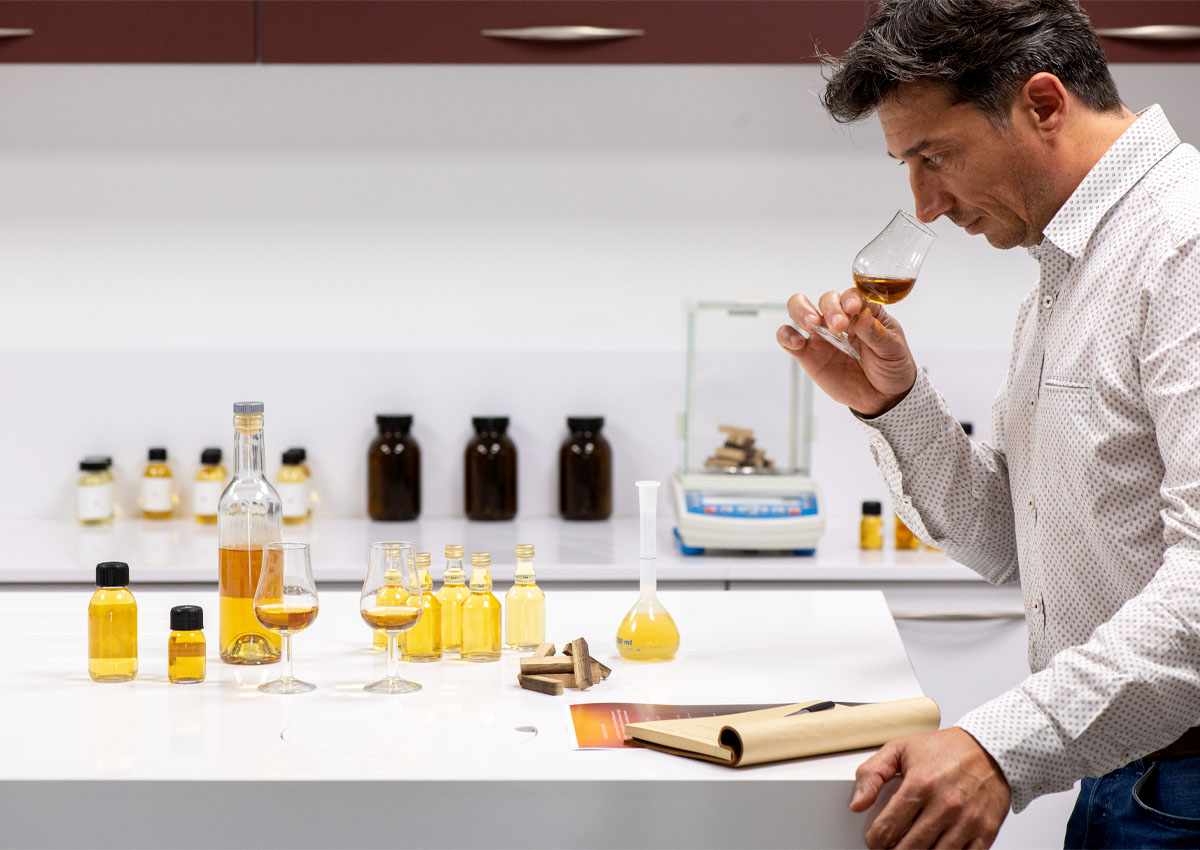 ---
Facilitates the deep extraction of specific aromatic compounds that are often harder to extract with a traditional toast- creates aromatic profiles that enhance the complexity of spirits


Helps impart a deep and intense colour, depending on the selected toast


Helps extract cis-whisky lactone, an aromatic compound which contributes to roundness.


Misting also ensures a perfect balance between sweetness and toasty notes.
Aurore, Dorée, Ambrée or Cuivrée
Four complimentary toasts were developed to complement Brume de Quintessence. The toasts create unique flavors from fresh floral nuances to complex aromatic characters.
A gentle toast that creates a balanced flavor impact
AROMATICS: delicate, fresh floral nuances, lifted by fruity notes
PALATE: fine tannins, silky texture and elegant structure
This toast uses a moderate fire to preserve roundness
AROMATICS: richly aromatic with delicious notes of vanilla & caramel

PALATE: subtle balance between structure and roundness
A long and constant toast that enhances aromatic complexity
AROMATICS: elegant with delicate hints of spice, showcases the fruit

PALATE: balanced aromas, subtle and toasty finish
This extended and intense toast helps maximize sweetness
AROMATICS: beautiful richness with roasted and toasty notes

PALATE: sweetness, rounded mouthfeel, velvety texture & volume